When discussing the best places to retire in the United States,
Florida
is generally the first state that comes to mind. With its great climate, senior tax breaks and low cost of living, Florida is an immensely popular retirement destination. Florida has no state income tax, making it a great place for those on a pension to retire. The high concentration of senior communities coupled with amazing opportunities for entertainment and recreation make Florida one of the
best states to retire in the country
.
Best City to Retire in Florida
Port Charlotte, Florida
was voted CNN Money's "Best Place to Retire". The relatively small community of 48,000 boasts an astounding 44% concentration of 55 and older citizens. Average price for a three bedroom, two bath house is under $170,000 and home prices are down nearly 63% in the past five years. Forty percent of Port Charlotte homes are situated on the water, making this an amazing place for those who seek a home with a view. Medical facilities in Port Charlotte are second to none, with a concentration of specialists that would be at home in a city ten times this size. Known for its bird watching, Port Charlotte's Harbor Preserve State Park is home to hundreds of species of feathered friends, as well as kayaking and hiking. Average low in the winter is 52 degrees and summers are long and warm with temperatures rarely reaching 100. Median family income is $38,406, more than adequate given the retirement tax breaks and lack of state income tax. Port Charlotte, filled with natural beauty and manmade convenience, is one of the best cities to retire in Florida.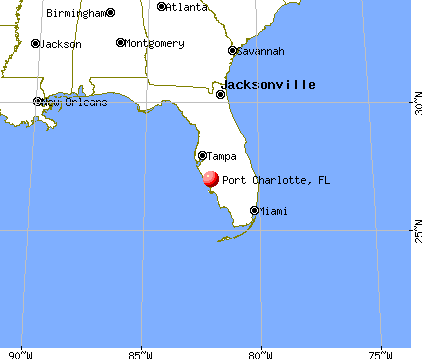 The Cheapest Place to Retire in Florida
Bartow, Florida
, 40 miles east of Tampa, is one of the cheapest places to retire in the state. As of mid-2009, the median home price stood at just over $100,000, a bargain in any market. Median income for a family is $38,568 a year and about 35% of the population is 55 or older. With just over 17,000 residents, Bartow is a mid-sized town surrounded by big cities. The area prides itself on its distinctive small town feel. The annual 4th of July celebration is a matter of great importance, as is the Cricket Club Halloween Parade and Carnival, a tradition in Bartow since 1942. Less than an hour's drive from the big city of Tampa, Bartow is content to remain small. Overall, Bartow falls 4% below the national cost of living index. Polk County, in which Bartow resides, has over 550 lakes, making for amazing outdoor recreational activities. For inexpensive living and a great small town environment, Bartow, Florida is a wonderful retirement destination.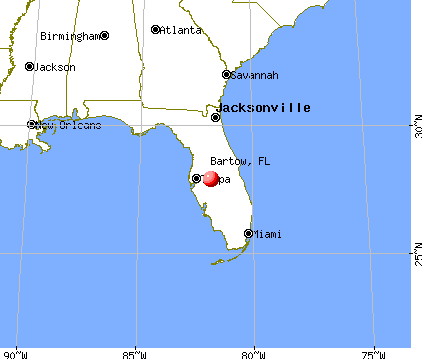 Florida is the quintessential retirement location. Its sunny, warm weather, inexpensive cost of living and beautiful panhandle setting make Florida the best place to retire. While everyone is responsible for choosing their own Best Place to Live, Florida has a long and storied candidacy. Its popularity and history only serve to further nominate Florida for the honor.