Friday - Next week President Obama will reveal his Jobs Creation Package - yet another program to try and stimulate big business into putting just some of that boat load of cash they're sitting on back into circulation by hiring and putting American back to work. But what if it doesn't work?
What if this too is yet another failed stimulis?
Don Lee of the
Los Angeles Times
reports,
"
The U.S. economy added no new jobs in August — the worst showing in a year — as employers cut back hiring and trimmed work hours of existing employees."
It seems big Business in America is quite happy to be sitting with a ton of cash. Lets face it the 'crisis' was a great opportunity to bust unions, cut wages and automate like mad. Actions that in the past would have been met with a fury from workers and governments alike. But in the wake of a collapsing stock market and a collapsing economy all of a sudden businesses who fired workers and broke unions became the heros of the nation. They saved the day. So, why would they want to go back to the days of old?
It's going just fine, thank you very much
. Profits are through the roof and executive bonuses are bigger than ever. Plus the shareholders are wining too as the corporate stocks in their portfolios remain strong. Again, what if this latest tactic doesn't work?
Is there a Plan B?
I believe there may very be some good options for Americans seeking work and even if you don't like the idea of this, its a lot better than sitting back - hoping and praying President Obama can thaw out this long
job freeze
. Yes, it's always good to have back up plan.
Awhile back I blogged, just a little, about opportunities for Americans abroad in my post,
Overseas Jobs for Americans
. Over the next few days I will be adding a lot more to the topic. Watch this post as it grows both with information about news on the
Jobs Creation Program
and even more info providing some ideas and insights into this potential 'Plan B' for Americans - Overseas Jobs and the idea of working abroad...
Overseas Jobs for Americans
Saturday - I've been thinking long and hard; reading a lot and exploring options for work. How about you? Have you ever thought about going abroad for a job? Its entirely possible. Many people are doing it and achieving great success. There are very real opportunities when one broadens their horizon. Here are a few of the jobs that exist overseas for Americans in the IT field: computer graphics, programming and call center jobs. If you can step through the fear of leaving home and you're willing to work abroad, even if just for a while, then you'll soon discover you have an edge over others who are unable to find jobs in the US. Besides a solid income there are numerous other benefits to working abroad the least of which is making lifelong friends in other countries.
So let's look at a few of these job opportunities:
IT Jobs Overseas for US citizens
A segment that is showing robust potential is International IT (Information Technology) jobs for US citizens. The developing world is trying to catch up with everyone else. They have adequate manpower but lack the refined skills that an employee from the U.S. Offers. This translates into more employment opportunities for U.S. Citizens looking to expand their income and horizons.
Jobs in Computer Graphics
There are plenty of powerful computers around the world. But there are few experts in the use of the software. Plenty of oversea jobs for Americans exist, especially in computer graphics. If you know about marketing, advertising or graphics using computers, you could be in demand.
Programming is another big opportunity. With big business going global and everyone getting connected, understanding and manipulating software technology is becoming ever increasingly in demand, especially with software as a service or web based systems, programmers are desperately in need, worldwide.
Along with graphics and programming, call center services are growing fast in other parts of the world. Native English speaking Americans are especially in demand for call center positions. Especially with countries who have English speaking operators. If they even have a hint of an accent, customer service can be hurt. So native English speakers are in huge demand. Especially to train foreign nationals. The job scene in the US isn't the same as in other countries.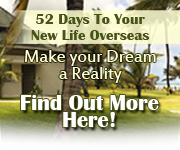 Nursing Jobs Overseas for Americans
If you are interested in a high paying job that allows you to see the world, you may want to consider a job in nursing overseas. There are currently a lot of job openings for nurses that work in certain specialties, so you could combine your love of travel with your method of funding the trip! Many countries such as the United Kingdom, Australia, and even Saudi Arabia are looking for American nurses.
Your education provided you with all you need to know to apply to these positions abroad. You can also continue your education while working abroad by taking specialized classes to earn higher pay. Your education taught you how to care for people of all different diversities, so now is the perfect time to put your education to use.
Your university may offer special courses either before or after you leave to begin your work abroad. These courses help prepare nurses for working in countries or regions that they are not used to working in. Sometimes the care practices and standards differ from the practices used in the United States, so it is beneficial to know these differences before you make mistakes while working abroad.
While the pay can be excellent for overseas jobs, and even if the pay isn't as good as you would earn in the United States, often the benefits make up for it. In many other countries, nurses receive up to five weeks of vacation and more flexible work hours. Often times, these job opportunities come with free housing, health insurance, and your earnings might even be tax-free! These are definitely benefits that should not be overlooked because it can be difficult to find these types of benefits working as a nurse in the United States.
Many recent graduates with a diploma and teaching credentials wonder about applying for overseas teaching jobs. What are the requirements? Does one need to speak the host country's language? How are the salaries? What sorts of expenses are involved? Are there benefits?
International Schools Abroad
There are International Schools that cater to Americans living abroad found in nearly any country that a teacher may wish to work in. The parents may be overseas for business or because of military commitments or simply ex-patriates who want their children educated by Americans. Ironically some of these openings include countries where English is the first language.
Programs for Teaching Abroad
There are many opportunities for those with a good command of the English language, both written and oral. Obviously these positions are not in English-First language countries. The good news for teachers is that you are not required to be able to speak the indigenous language of the country, indeed these programs have curriculum along the training of ESL in the US.
Business Education Teaching Positions
A simple search of this section title will provide a wealth of possibilities. While knowledge of languages may not be required, one can deduce that the capability would be beneficial. If language mastery is not one of the applicants strengths, they should pay attention to those schools geared towards those stationed abroad for business, government, or military reasons. English is the first language for those students.
Overseas Truck Driving Jobs
Overseas truck driving jobs are a hot topic today. With an unpredictable economy and job market on the decline, many are taking their driving skills and hitting the road in foreign lands. When opportunity knocks, it is time to answer the door. Those with their appropriate driving license for truck driving are putting it to good use thousands of miles away in a strange, new world.
Experienced Truck Driving Jobs
The biggest job opportunities are in Iraq, Afghanistan, and Kuwait. Wherever there is a need to rebuild, there is a need for a trucker to carry goods and help with rebuilding projects. Truckers with the utmost experience are best suited as they will have to deal with complex situations; driving should be like second nature to each trucker. There are many dangers to be faced in the vicinity of a war zone. The load and the road are all that matter.
Truck Driving Opportunities
Truck driving positons are on the rise, especially in war torn areas that are rebuilding. Canada, even though it borders the US rather than being across the sea, can use truckers for delivery, especially when it cones to fuel. Answers are available for those willing to search.
For anyone with some driving experience who is unable to find work in America or who simply wants a change, a job overseas is certainly an option. It will mean hard, backbreaking work to drive long hours and take care of supplies. The driving time is long and the family may not be seen often. However, money is good and it is understandable why anyone would choose to relocate overseas now in trucking. Many see it as an adventure to join in the midst of war torn countries. Anyone selecting an international position should do their homework and research the pro's and con's of overseas trucking today.
The Best Jobs For Americans Overseas
Currently the best jobs for Americans overseas are in: IT (Information Technology), nursing, teaching, driving, medical and corporate just to name a few. Teachers will always be needed to provide instruction where English is not spoken or misunderstood by the locals. Teachers can present the English language in a simple, easy to understand manner for children and adults who have not previously been taught or lack the knowledge of certain phrases or pronunciations.
A career traveling abroad can mean more money, learning about the local culture and the people who reside there. Many people take classes and obtain a degree so they can travel abroad to teach a community how to speak the English language correctly, how to eat more nutritiously, how to manage information, how to run a business and more. If you are working for a national company, you may be offered a transfer to travel abroad and work at an overseas location. There many countries that don't have proper medical facilities to provide health care for the residents. Being a nurse or doctor can mean the world to a developing community that may not have the resources available to bring healthcare to everyone.
US Military Jobs Overseas
If you wish to live and work overseas you can join the military and sign up for one of the many positions that are offered and be on your way to a new career. Another option is writing about the experiences you or others have had while serving overseas. The National Guard offers training and college courses for those who have recently graduated from high school or college. Overseas jobs are a way to serve our country and present our culture to those who are not familiar or haven't visited the United States. It means providing services that may otherwise not exist for those in need. Show your Red White And Blue support!
Overseas Jobs
Whether one is an experienced teacher looking for a change of scenery or a recent graduate seeking a position that provides some experiences and opportunities to grow their resume, a foreign position may be exactly what you are looking for. The opportunities are easy to find, many being government positions for children of the military or of diplomats and staff stationed abroad. Careers Abroad are plentiful.
If you start thinking about it this week, you might find yourself in a new and exciting career in the very near future.
Ready to learn more and make the jump to living overseas? Checkout this fast track way to make it happen -
52 Days To Your New Life Overseas